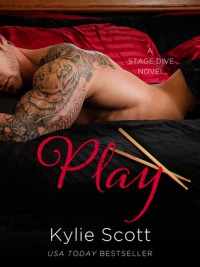 5+++++ STARS!!!!
A JOINT-REVIEW with the lovely
Silvana
... whom I absolutely love buddy reading with!!!! We had soooo much fun talking about this book!!!!
*** The ARC provided Via Netgalley to Slitsread Blog in exchange for an honest opinion***
Seriously this is one of these books that leaves the reader with a big smile and a light heart, even hours after they put it down. A funny, romantic and utterly captivating tale with two of the most adorable protagonists, Anne and Mal were an absolute pleasure to read; The author managed to create great chemistry and a solid connection between these two.
We read about Mal in book 1 Lick and he was one of the most endearing characters, so glad to see that the author managed to pair him with an equally endearing and strong woman like Anne who gave him balance. Their relationship starts out as a game but quickly turns into a funny and romantic courtship.
Being in Anne's head was an absolute hoot! What a wonderful female lead, she was not whiny, weak or broken in-spite of her awful childhood, on the contrary she was stronger because of it. She had her fears and insecurities, but she didn't let her past dictate her path in life. Her ways in dealing/reacting towards Mal were perfect.
Mal, oh what can we say about Mal , an absolute sweetheart, one of the funniest and hottest male heroes. God the dorky things that came out of his mouth were hilarious.
He just made us laugh from start to finish.
We loved reading about Mal through Anne's eyes, and how we glimpsed a depth and intensity to him, despite the nonchalant facade he likes to show to the outside world.
Kylie Scott managed to create the most wonderfully satisfying supporting characters, each fascinating in their own way. Well maybe Reece was an annoying pest at times but he didn't make you feel like you want to throw your kindle against the wall. Can't wait for Ben and Jimmy stories, these two grow on you in book 2.
One thing we liked about this book are the family dynamics, Mal and his family had a wonderful, touching relationship. Anne was the most wonderful older sister, protective and loving. The friendship between the four members is so strong and love how they have each other's backs, they acted more like brothers.
A
brilliant and superbly
written book… made us laugh so hard, tear-up some, and laugh some more. We HIGHLY recommend.
REVIEW ALSO POSTED HERE :
http://slitsread.wordpress.com/2014/03/16/play-stage-dive-2-by-kylie-scott-review/
and link shared here :
https://www.facebook.com/SLiTsReaD